#IAmCalPoly
Campus Stories About Identity
Creative director, exhibit design, and installation.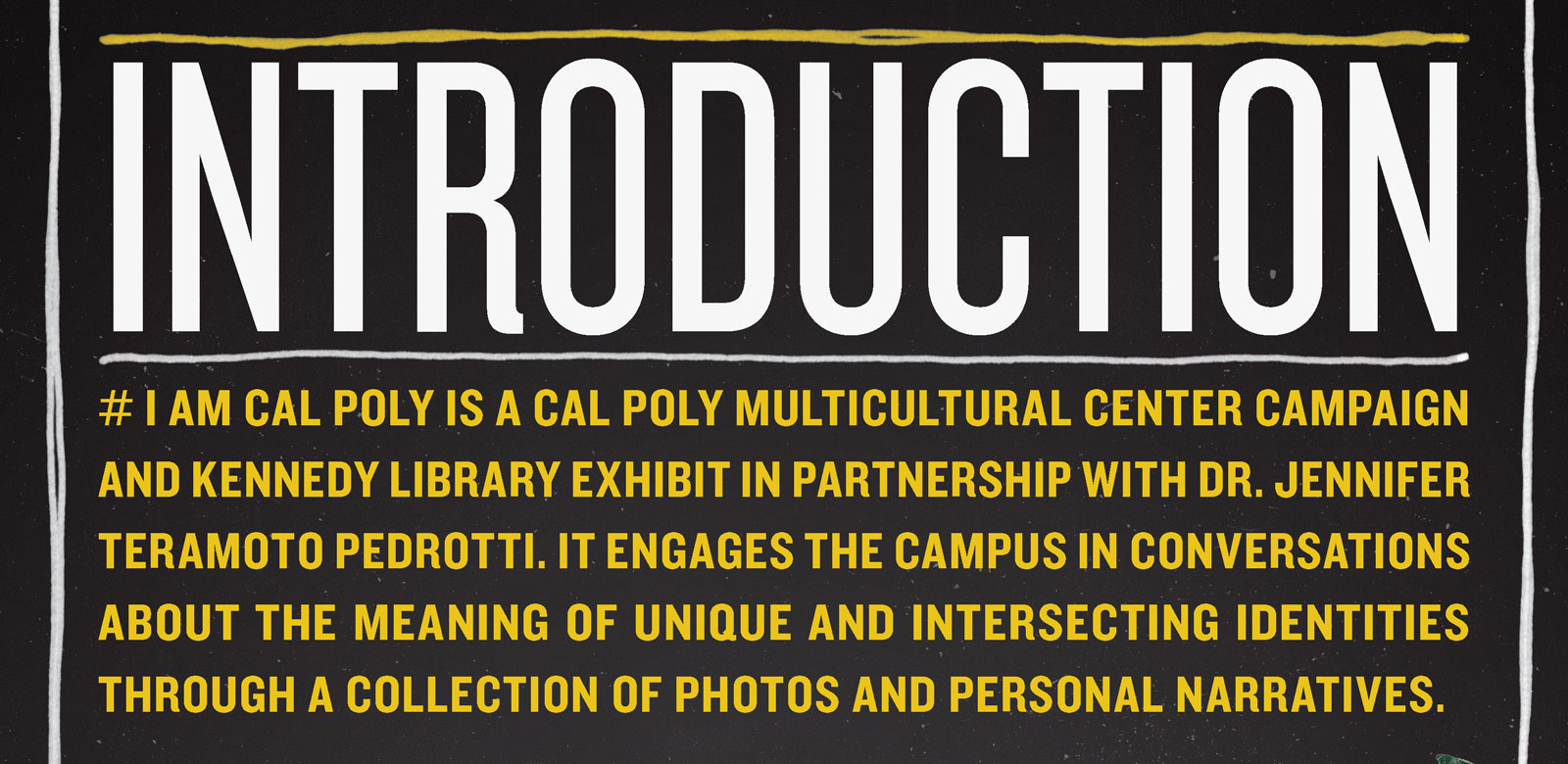 The exhibit brings together the photos of students across campus and the personal statements and stories behind them. Student photographer Kate Baird captured the portraits of storytellers juxtaposed with their responses to "I am Cal Poly." By providing a platform for these stories to be shared, the # I Am Cal Poly campaign and exhibit offered a visual and first-hand account of student perspectives on cultural identity and the importance of the campus coming together to embrace the evolving diversity on campus.
A common theme that emerged from handwritten narratives and pop-up photo session statements was the use of underscored words and phrases, which were often decorated with emoticons, or written in all caps, and in particular, the use of exclamation points. The preponderance of exclamation points reinforced and illustrated identity and emotions the student storytellers experienced at Cal Poly.
Promotional postcard front and back.
Time lapse exhibit installation